Ali Qapu Palace
---
Ali Qapu Palace, also known as Kakh-e Ali Qapu, is a palace located in Isfahan, on the west side of the Naqsh-e Jahan Square just in front of the Sheikh Lotfollah Mosque. This palace consists of forty-eight meters in height and six floors available with a spiral staircase. The most desirable floor in the Ali Qapu Palace is the sixth floor where the "Music Hall" is located where there are deep circular niches of acoustic and aesthetic value.
Like many tourist attractions of Isfahan and like the Naqsh-e Jahan Square, the Aqli Qapu Palace , whose name is constituted in two parts in different languages ​​('Ali' means "imperial" in Farsi and "Qapu" means "door" in Azerbaijani) Due to the entrance of Naqsh-e Jahan Square from the Chahar Bagh Boulevard, it was built under the orders of Shah Abbas I in the last years of the 15th century. Ali Qapu Palace was the site where the kings entertained their visitors specials and the ambassadors of neighboring empires. Later the kings used to enjoy watching the Polo matches that were held in Naqsh-e Yahan Square from the sixth floor.
Inside the Ali Qapu Palace you can find wall paintings painted by Reza Abbasi, the famous painter from the time of King Shah Abbas I. During the reign of King Shah Abbas II was contributed to the main hall of columns which are covered with mirrors and the ceiling is decorated with paintings. It was then that the king started living on the first floor and the sex on the floor where the artists performed music and sang songs.
Originally the Palace of Ali Qapu had ornate doors and windows which were destroyed during wars and social anarchy. Although this palace was repaired during the reign of the last king of the Safavida dynasty, it fell back into a sorry state during the invasion of the Afghan. Fortunately during the reign of Naser-al Din shah of the Qajar dynasty, the Ali Qapu Palace was restored.
During your visit to Isfahan, you'll have the opportunity to enjoy visiting Palace of Ali Qapu which is an essential item in Iran tours packages, especially in Iran cultural tours. Although is historical site, normally Iran tour operators like Iran Negin Travel include Isfahan in their Iran Eco tours, Iran adventure tours, Iran religious tours and of course the Isfahan daily tours.
Our Iran culturan tours are mostly provide the option to explore Ali Qapu Palace and its awesome atmosphere.
Gallery
---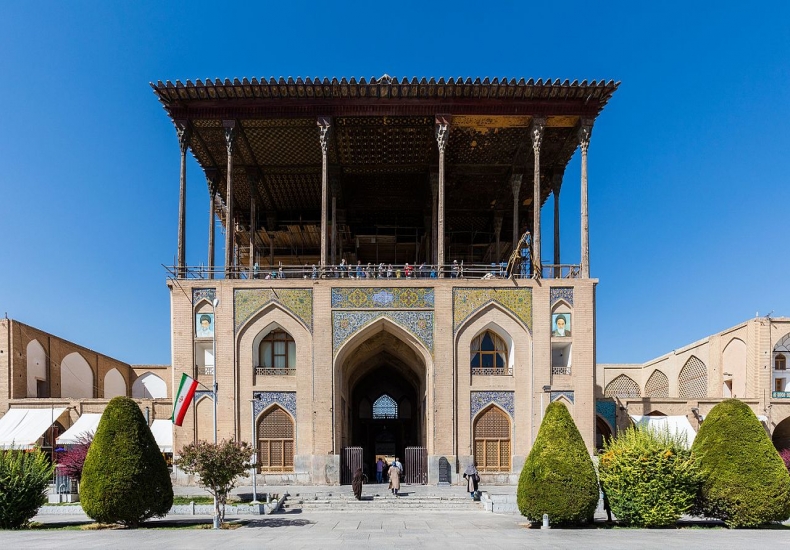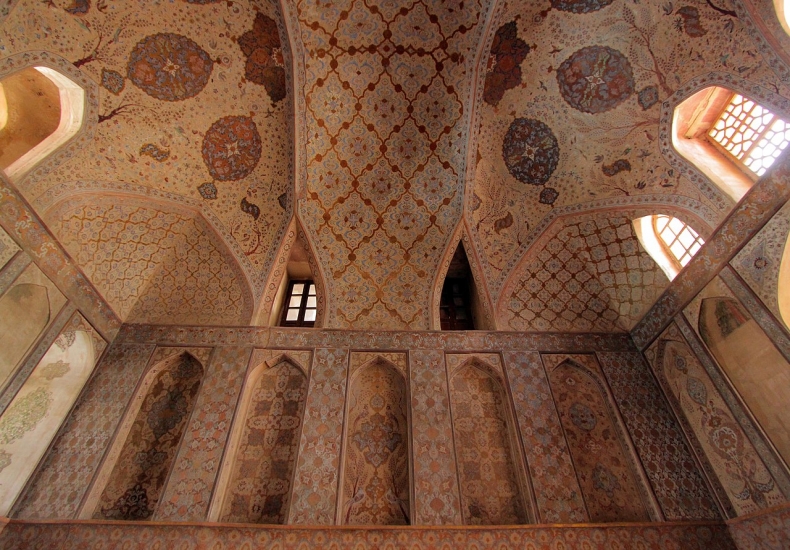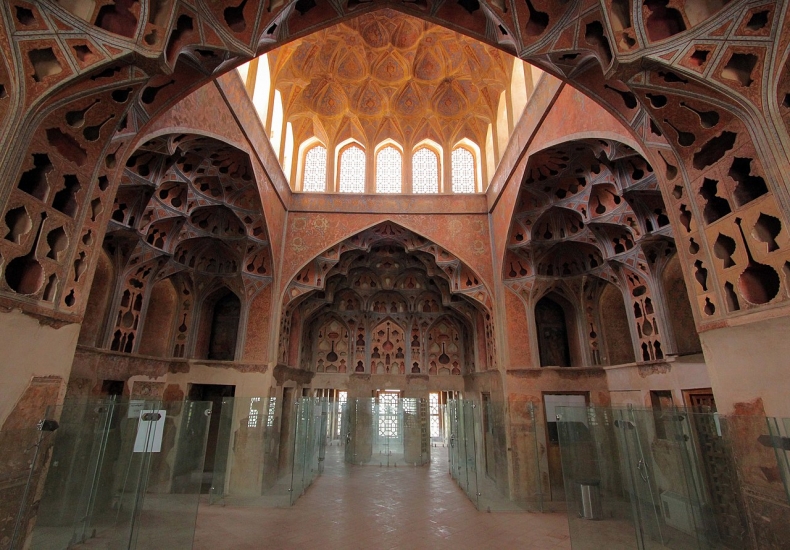 Additional Information
---
Opening Hours
Winter Time: 9:00 - 16:00
Summer Time: 9:00 - 18:00
Admission Entrance
200.000 IRR
Map
---