Naqsh-e Jahan Square
---
Naqsh-e Jahan Square is the most important tourism attraction in Isfahan, where is the capital of Esfahan province. Isfahan is also called "the middle of the world" due to its importance during Safavid era, when Isfahan was an important point of business in the world. During Safavid Era Isfahan became a trade center because of the very appropriate decisions of Shah Abbas to make Isfahan the center of Art, trade, sports and etc.
Naqsh-e Jahan (which means "pattern of the world") square also known as Shah Square or officially known as Imam Square at 560m long and 160m wide, is one of the largest squares in the world and one of the UNESCO's World Heritage in Iran located in the historical part of Isfahan.
Before the Safavid empire, at the location where the Naqsh-e Jahan square is now located, there was a large garden called Garden of Naqsh-e Jahan, for which this square is also known by this name. This work of art, being a rectangular square covering a garden and several fountains in the middle was designed by two famous architects of that time named Mohammad Reza Esfahani.
During the Safavi era, this square was the center of commerce where merchants traded their goods by renting the stores for which they paid rent to the government. The royal square could also have been used for ceremonies and festivities such as the nowruz or some special of its time. The king residing in the Ali Qapu Palace, from the top was entertained by the ceremonies and probably by Polo matches hold at the square.

Naqsh-e Jahan Square is surrounded by other buildings from Safavid was such as
-Imam Mosque (Shah Mosque) on the south side
-Ali Qapu Palace on the west side
-Sheikh Lotfollah Mosque on the east side
-Isfahan Grand Bazaar, AKA Imperial Bazaar or Qeysarriyeh Bazaar on the north side
During your visit to Isfahan, you'll have the opportunity to enjoy visiting Naqhs-e Jahan Square which is an essential item in Iran tours packages, especially in Iran cultural tours. Although is historical site, normally Iran tour operators like Iran Negin Travel include Isfahan in their Iran Eco tours, Iran adventure tours, Iran religious tours and of course the Isfahan daily tours.
Our Iran culturan tours are mostly provide the option to explore Naqsh-e Jahan Square and its awesome atmosphere.
Gallery
---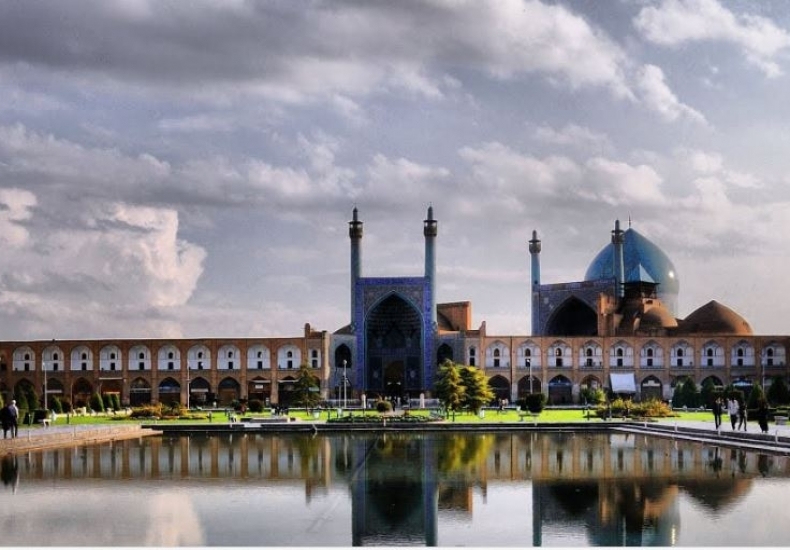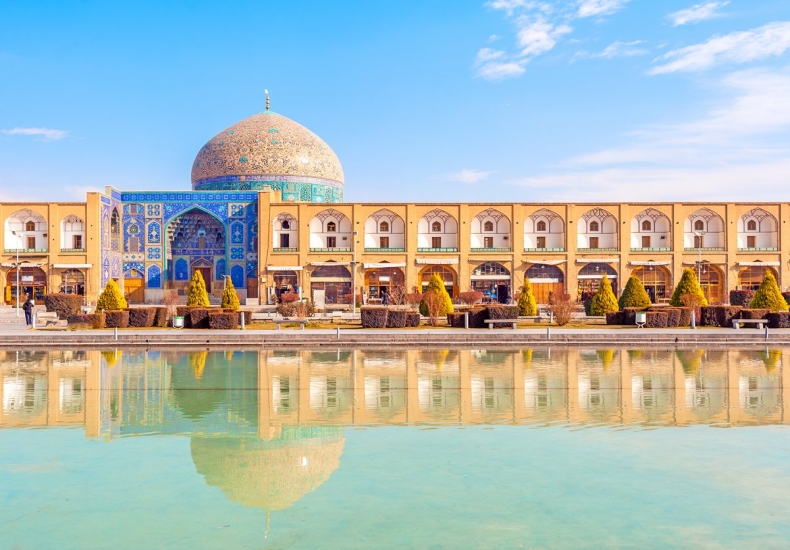 Additional Information
---
Opening Hours
Winter Time: 24/7
Summer Time: 24/7
Admission Entrance
Free
Map
---