Moghadam Museum
---
Moghadam Museum or Moghadam House is a historic house located on Imam Street, the center of Tehran and very close to other tourist attractions of Tehran such as the Golestan Palace, the Grand Bazaar of Tehran, the national museum and etc. Being a museum by itself, Moghadam house is a valuable house hidden behind walls in a noisy area. When tourists enter through the modest door of the complex they are surprised by the amazing garden. Moghadam Museum exhibits valuable items that were acquired by Mohsen Moghadam and his family in the following generations.
Moghadam Museum History
Moghadam house is a perfect example of what the architecture of the luxurious houses of the Qajar dynasty is known. At first the house belonged to Ehtesab-ol Molk one of the Tehran authorities. His son, Moshen Moghadam was the one who inherited the house and turned it into the house we know today. This house, besides being a historical monument, has an amazing collection of valuable objects. After being renovated and restored in 2009, Moghadam house became a museum and was opened to the public.
Moghadam Museum Architecture
Moghadam house, like all the historic houses and mansions of Iran, two-part coast, the inner part or "andarooni" and the outer part or "birooni". The house is decorated with colorful tiles, columns and arches. On one of the walls you can see golden tiles and one of the rooms is decorated with coral and precious stones. The outside or the garden is full of trees and has a special atmosphere during spring.
Currently, Moghadam Museum is considered one of the tourist attractions in the center of Tehran along with Golestan Palace, Tehran Grand Bazaar and the jewelry museum of Iran with which it has a distance of less than 2 kilometers.
During your visit to Tehran, do not miss the opportunity to enjoy visiting Moghadam museum, which is one of the elements of the "What to visit in Tehran" list and is also normally included in the tourist packages of Tehran and Iran, especially in Iran cultural tours. Although it is a historic site, normally Iran's tour operators such as Iran Negin Travel include Moghadam museum on their ecological trips to Iran, adventure trips to Iran, religious trips to Iran and, of course, experiences in Tehran.
Our cultural trips to Iran are mostly the option to explore Moghadam museum and learn about Persian historical homes.
Gallery
---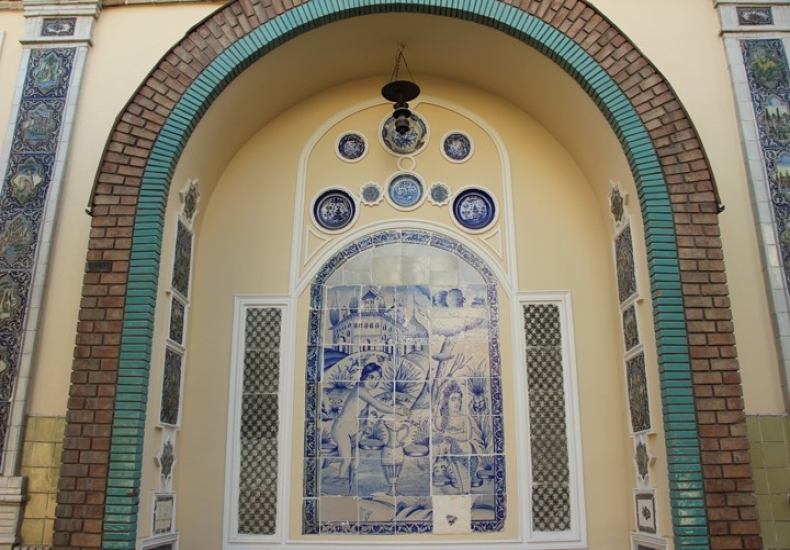 Additional Information
---
Opening Hours
09:00 - 17:00
Admission Entrance
300.000 IRR
Map
---